Tips For Decluttering Your Home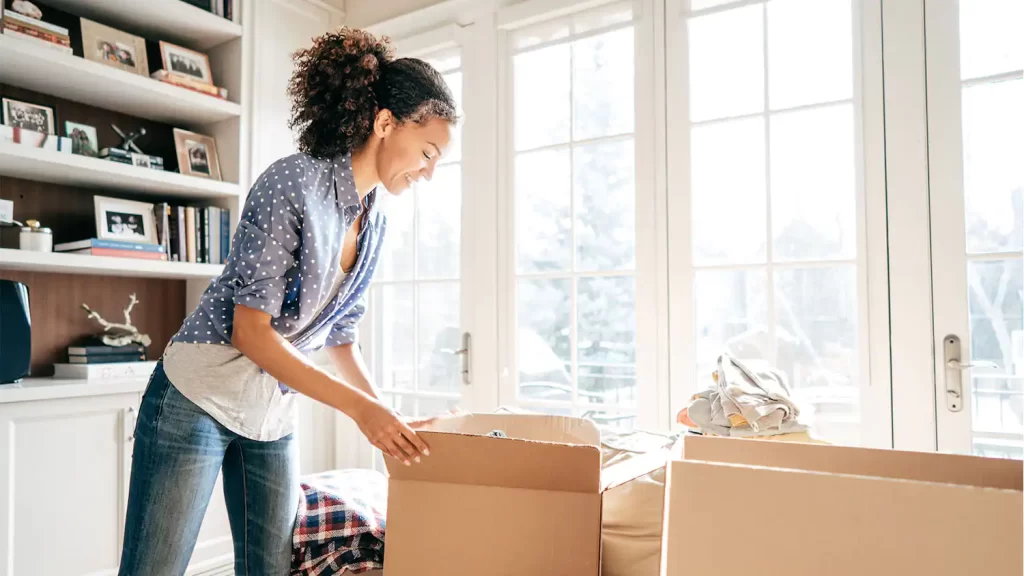 Whether you're just looking for a quick way to declutter your home or are hoping to reduce clutter before moving, there are plenty of ways to get started. And with a little planning, you can make incredible progress in a day, weekend, week, or month!
The first step is to start by evaluating your belongings. This means purging items that you no longer need or want.
Keep It Simple
Decluttering your home can seem daunting and overwhelming. But if you follow these tips, it's easy to get started and stay organized.
One of the most important things to do when decluttering is to keep it simple. Start with a small area or category of clutter and work your way through it.
Keeping it simple means focusing on what you love, value, and need in your life. Getting rid of clutter can help you make room for more events, people, and experiences that are important to you.
It can also be helpful to make sure that all of the items that you get rid of have a designated place in your home. This will make it easier to put them back when you're finished using them and keep the space tidy.
Don't Overdo It
When decluttering your home it's important not to overdo it. Just like with a paid job, you don't want to feel burned out from trying to accomplish too much in a short period of time.
The best way to not overdo it is to set aside a specific amount of time for each room or area you are working on. This will prevent you from getting overwhelmed and putting your efforts on the back burner.
You can also take the time to learn new decluttering tricks from your friends and family, as they will have some great ideas for you! If you are in a situation where you have to declutter others' stuff, make sure you ask for their permission before tossing anything. This will keep your home clutter free and a happy place for everyone involved. The best part about decluttering is you can change your lifestyle, not just your home. You will feel better and be more productive in your daily routine!
Donate or Sell It
When it comes to decluttering, there are many options to dispose of unwanted items. Some people prefer to donate them, while others like to sell them.
Donating your unwanted stuff is a great way to get rid of it and also give back to your community. You can donate a variety of items including clothing, furniture, dishes, and toys.
You can even get some money in the process!
Selling is an excellent option for those who want to make a little cash while also getting rid of their clutter. However, there are a few things to consider before you decide whether or not to sell your unwanted items.
First, you should price your items realistically to help them sell faster. And you should also remember that you won't recoup all of the money you spent on an item. This can make letting go of the item feel harder.
Keep It Clean
Decluttering your home is a great way to feel more organized. An organized space can lead to more time and energy for your passions, and less stress.
A big part of decluttering your home is sorting through what you own. Many people find it hard to let go of something they've held onto for years, but Ms Kondo recommends going through each item as if you were giving it away or selling it.
To make it easier to sort through your items, invest in a few large containers that can be used to keep things separate. For example, one container can be labeled "Keep" for items that you don't plan to throw out, and another container can be labeled "Donate" for anything that you intend to donate or sell.
When decluttering your home, try to keep your hands free as much as possible. This will help you go through your items faster and reduce frustration.