Home Security Systems – Features and Options For Keeping Your Home Safe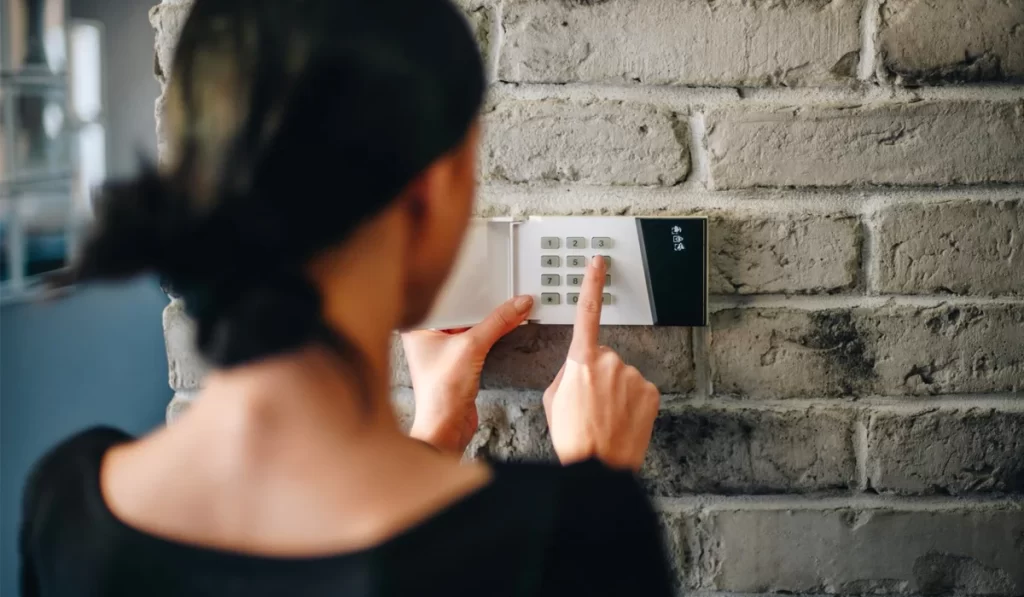 An alarm system can help protect your home from break-ins while potentially qualifying you for a discount on home insurance premiums.
There are various options for home security systems, ranging from DIY options to professional systems. Some systems double as smart home hubs by connecting lights, locks and thermostats with their alarm's control panel.
Monitoring
Modern systems use encrypted radio frequencies, cellular communication and Wi-Fi technology to connect and work with compatible sensors – providing greater security than wired or older wireless systems.
Find a system with an intuitive app that makes your experience smooth, such as geofencing support.
Consider whether or not you own your home. This will have an impact on both your budget and whether professional monitoring services are needed; if so, look for services with flexible contract terms and equipment costs; be wary of companies charging additional installation and activation fees in addition to monthly monitoring fees.
Panic Buttons
A panic button is an emergency signal device designed to send an immediate alert when pressed, alerting first responders of any attacks or potentially dangerous situations. They should be strategically located around your home or business for optimal use.
These devices can be an excellent option for churches, schools and other facilities without on-site security staff. We will soon publish a blog post detailing how one church utilizes panic buttons as part of their overall physical security plan, so stay tuned.
Other features include door and window sensors to alert you if someone enters a room, as well as children who access inappropriate areas. Many systems also offer smart doorbell cameras which enable two-way talk with those on your doorstep.
Remote Controls
If you prefer an automated home security solution, a system capable of monitoring lights, thermostats and locks is key to providing peace of mind. Many options now work seamlessly with smart hubs such as Amazon Alexa, Google Home or Apple HomeKit – providing more hands-off protection at less expense!
Your choice of home security system depends on both your living situation and budget. Whether it be DIY or professionally installed, make sure that when comparing prices you look closely at everything from installation fees, monthly monitoring costs and equipment prices.
Self-monitored systems often come as packaged kits that you can expand and customize over time with additional sensors and accessories. You may also find professionally monitored options from brands like Vivint or Abode without multiyear contracts required.
Sensors
Home security systems typically feature entry sensors and motion detectors; for more comprehensive protection of a larger property, more sophisticated options such as floodlights, video doorbells and indoor cameras may also be included in a home security plan. It's wise to add such elements if possible.
Some systems also integrate with home automation platforms such as Google Home or Alexa for convenient home security management. This feature can come in handy if you already have a smart hub and wish to manage home security devices from within the same interface as other smart devices.
Before selecting a home security system, be aware of all associated expenses. Monthly monitoring fees will likely be the largest expense; however, most companies also charge installation and activation fees and equipment costs as additional costs. A great way to determine which system provides the best value is comparing pricing by creating a cost comparison chart and analyzing these expenses against one another.
Home Automation
Home security systems have never been more advanced, making your choices increasingly daunting. To make things easier for yourself when making an informed purchase decision, read online reviews that compare offerings across systems. Look for reviews that are user-friendly and comprehensive so that you have all of the information needed before settling on one system over another.
Some systems are professionally installed and monitored by technicians; other kits allow homeowners to self-install and monitor using smartphone apps. Systems without professional monitoring tend to offer lower monthly fees without multiyear contracts; these models also allow for future expansion allowing you to add sensors or devices as desired.