Creating a Cozy Reading Nook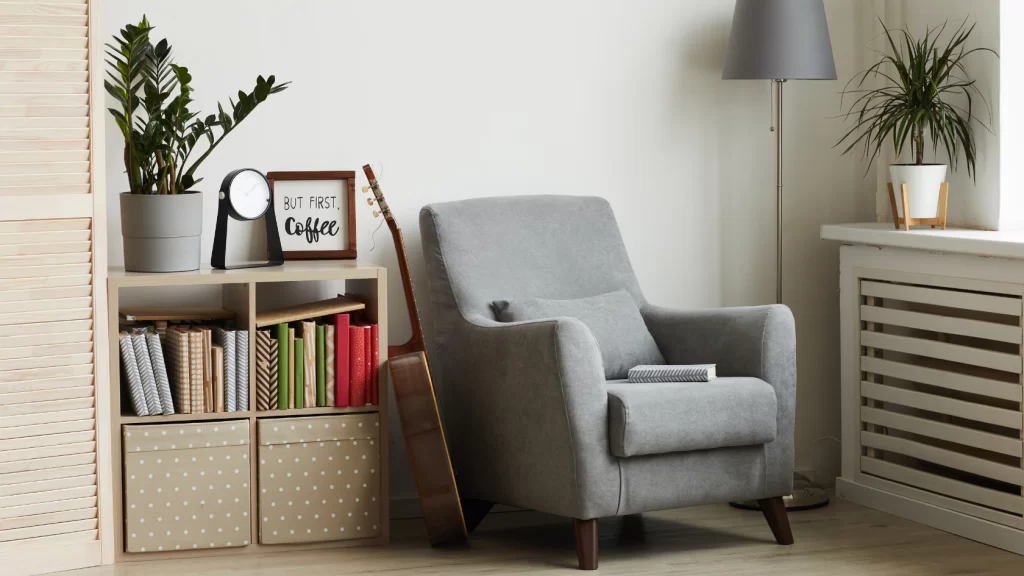 Book enthusiasts crave cozy places to curl up with their books and turn pages. Finding an empty corner in your bedroom, living room, or hallway to turn into your personal reading nook can be done easily and quickly.
Soft textiles like throw pillows and cozy blankets, a lamp for nighttime reading, and an indoor plant will help create an atmosphere of tranquility in any space.
1. Create a Portable Nook
There's something magical about creating a cozy reading nook that invites you to curl up with a good book and stay put. From armchairs tucked into corners of bedrooms or plush ottomans by fireplaces to hammocks suspended between trees – reading nooks provide special moments where one can escape reality through books.
For optimal comfort, create a chair with ergonomic features that ensure proper posture and back support. A small rug helps define the space while adding coziness. Incorporate a small table for tea and snacks as well as for browsing through books; an additional basket may come in handy as extra blankets/pillows may come in handy as well.
Make sure to include a flexible floor lamp or set of sconces as these provide ideal reading light.
2. Create a Hallway Nook
No matter if you read for pleasure or need to squeeze an audiobook in between Zoom calls, every bookworm deserves a cozy space to lose themselves in a good book. If your hallway has some empty space available, create the ultimate reading nook with comfy chair and coffee table for ultimate reading bliss!
Consider opting for a dark color scheme when creating the ideal space to relax in. The soothing hues will allow you to feel super-relax while being immersed in your latest sci-fi adventure novel or nostalgic memoir.
Make the seating comfortable with plush armchair and footstool options, or if you prefer, consider getting a recliner if you prefer curling up with a blanket and reading for extended periods.
Make this reading space your own by decorating with meaningful wall decor, including photos of friends and family, abstract paintings, prints of books you have enjoyed reading or boho tapestries to inspire. Don't forget a clock as well – to keep track of time as you read!
3. Create a Roomy Nook
No matter if it's just you or you and the kids reading together, finding a cozy place to enjoy your book should always be top of mind. By adding accent chairs with matching ottomans to your room and creating the ideal reading spot, a leisurely afternoon or evening of reading becomes possible.
Make sure your nook is complete with soft cushions and blankets to ensure maximum comfort, then add your favorite books and items such as wall art or flowers to personalize it further. Organize books by color or size on a bookcase before adding decorative items like wall art.
If your reading nook is near a window, add curtains to help block out direct sunlight. A table lamp or standing fixture are sufficient forms of illumination, or for something more dramatic and stylish you could consider using wall sconces for dramatic flair and functionality. Moreover, to stay on track with reading make sure a large wall clock is placed nearby!
4. Create a Stylish Nook
An ideal reading nook should provide the ideal environment for you to unwind with a good book, offering comfort with plush textiles such as wool pillows and blankets, along with additional touches like scented candles or small plants for ambience. A table is also essential, providing space to place beverages along with books while in your nook.
Your reading nook can reflect your personal style by including items that reflect it – such as an inspirational poster that reads "just one more chapter" or a book-themed mug! Incorporating wall decor like abstract paintings or family photographs may help keep time. Don't forget a large wall clock for keeping tabs! Whether in its own room or just an intimate corner of a larger living area, creating a cozy reading nook will become one of your favorite spots!